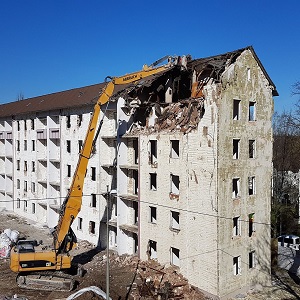 We have often heard people talking about shifting their residence from one are to another for safety and other concerns. But there are some people who are thinking to go for home demolition. People usually take this decision to get rid of pests or to renovate their home with the new designs. It is necessary for the people who are opting home demolition to have their process completed safely. For that they need to avoid some main points that are usually not taken care by many people. It is really necessary for homeowners to work with reliable demolition company. When you are choosing demolition company, there are many chances when the homeowners make mistakes because they neglect some basic factors. To help you avoid such mistakes, here are some tips to choose the right demolition company for you.
Hiring a company that is not familiar with demolition rules in your area:
The main things that s forgotten by the people while choosing a demolition company is the fact that if they are aware of the rules and regulations of demolition in your area. There are some rules set by the government authorities when we talk about the construction and demolition to avoid any disturbance in the nearby area. Tit is mandatory for them to make sure that the daily routine of the neighboring residents may not get disturbed due to the project. It is very unfortunate that many people do not understand the importance of hiring the professional people and end up it shutting down their project.
Working with a company that does not provide insurance:
The next most important factors that the homeowners forget while working with demolition company is that the company they hire for their demolition project do not offer insurance. Insurance for these kind of projects is very important. This is obvious that when any one is going for the demolition of their house, there can be some cases when leaving debris behind can damage items in the surrounding area of the work that are basically from fixtures, home machines and even the cars. Due of this reason, you will be required to replace or fix spoiled items that are damaged due to the unprofessional work of demolition company. This is the reason why it is important to check if companies offer insurance.
Opting for a company that does not use safety strategies:
Another main point that the homeowners usually neglect is the safety plans that the demolition company uses to avoid any expected accidents. Demolition projects are very dangerous so it is important to make it sure that you try to prevent any unexpected accident during your work. This is very unfortunate that some demolition companies do not give importance to use safety strategies and even safety equipment. If we take care of some of these important points and take safety measure we will complete our projects without any expected damage or accidents.